Dr. Luis Cordoba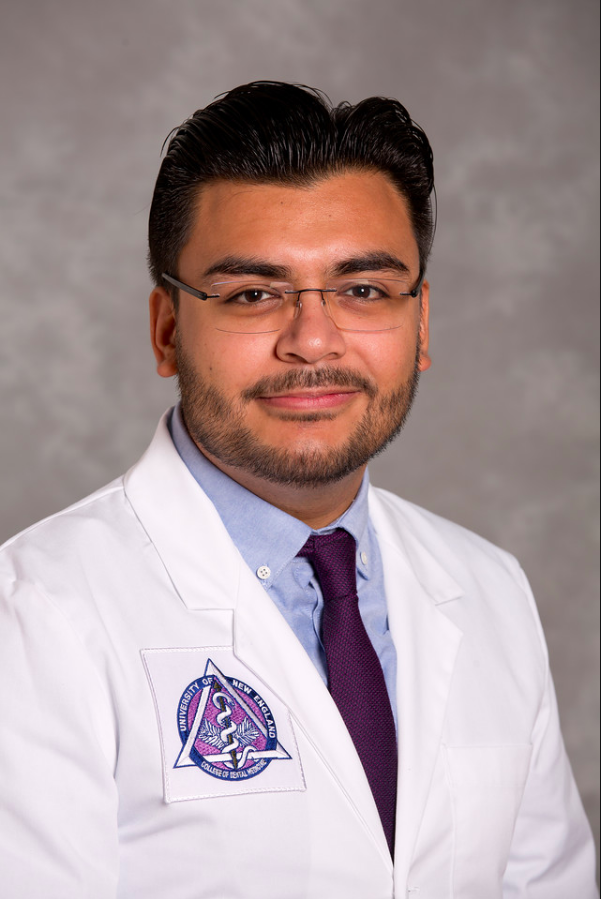 Dr. Luis Cordoba initiated his professional path after completing his Bachelor's degree in Molecular and Cellular Biology at the University of Washington in Seattle. During this time, he devoted his skills to dentistry by volunteering with nonprofit organizations such as the Union Gospel Mission and the Puget Sound Health Clinic. Subsequently, he pursued his Doctor of Dental Medicine degree from the University of New England College of Dental Medicine.
In the pursuit of a holistic approach to dental care, Dr. Cordoba has also exhibited his dedication by actively engaging in dental brigades across regions, including Honduras and rural Mexico, wherein he not only participated but also took on a Director role. This enriching experience deepened his understanding of diverse dental needs and solidified his commitment to providing exceptional and compassionate dental care.
Passionate about ensuring the utmost comfort for his patients, Dr. Cordoba is steadfast in delivering high-quality dental services. His unwavering dedication to staying at the forefront of dentistry is evidenced by his continuous pursuit of postgraduate education, enabling him to integrate the latest procedures and technological advancements into his practice. Driven by a genuine desire to improve patients' lives through superior oral healthcare, he epitomizes excellence in the field of dentistry.
Education:
University of Washington, Bachelor's degree in molecular and Cellular Biology
University of New England College of Dental Medicine, Doctor of Dental Medicine
Memberships:
American Dental Association (ADA)
Washington State Dental Association (WSDA)
Seattle King County Dental Association (SKCDA)
American Academy of General Dentistry (AGD)